Talent Acquisition & Development
When you interview candidates with similar backgrounds, how can you be certain you'll pick the right one?
And getting the right person in the right job is only the start. Once you have the right people doing the right jobs, you want to keep them, and we can help. Our methodologies enable you to hire the right talent, drive higher performance and increase satisfaction and retention.
Retention, Productivity & Change
We focus on shared direction, implementation, and results with a proven, successful approach that develops an actionable and implementable plan with:
Attention to outside forces/markets
Clear goals
Tasks & timelines
Resource needs & responsibilities
Methods to gain buy-in that can be cascaded throughout the organization
Strategy & Growth
We take the mystery out of sales performance by assessing selling skills, then use this information to transition the sales team to a consultative/relationship selling approach.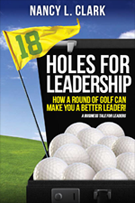 Why do some managers rise to high levels in an organization but never become leaders? Find out how to identify the foundational factors of leadership and how to attain unprecedented levels of success in this entertaining and informative book.
Download an excerpt today!