Our Professionals
Our team is made up of management professionals from a wide range of industries, with expertise in leadership, sales, marketing, change management, organizational structuring, media, operations, technology, and safety.
Most importantly, we've all been where you are: in leadership roles for organizations that are undergoing change or seeking improvement in any or all of these areas. Add to that our specialized training and experience using a wide range of methodologies and tools and we are ideally suited to help you improve talent acquisition and retention, manage change and grow your business.

Nancy Clark, President
Nancy uses her 25 years of experience in organizational development, operations and systems to pursue her passion: Helping organizations become healthy, profitable and great places for people to work.She believes in transferring her knowledge, skills and tools to her clients so they can improve and expand their capabilities and get real results.
Nancy is a member of numerous professional organizations and is called upon frequently to speak on current leadership challenges. She received her B.A. Degree from University of California Davis and her M.B.A. from Santa Clara University.
Nancy is also the author of 18 Holes for Leadership: How a Round of Golf Can Make You a Better Leader.
---
Del Chandler, Executive Vice President
Del has more than 25 years of experience in business and management consulting, helping clients with strategy, change management, technology, process redesign and organizational development.
As a partner at Deloitte Consulting, Del helped clients plan and implement change around people, process and technology. He has extensive industry experience in energy, healthcare, financial services, telecommunications and manufacturing. He earned his B.A. Degree at San Jose State University.
---
Marv Friedman, Sr. Consultant
Marv's 30+ year career with Arthur Andersen was spent working with companies that ranged from venture-backed start-ups to large family owned and operated businesses. He served as the trusted business advisor, consulting on financial and business challenges, organizational structuring, visioning and marketing strategies.
Marv has taught at a number of educational institutions including in the MBA program at San Francisco State University. He is a graduate of the University of Toledo and received his M.B.A. from the Stanford Graduate School of Business.
---
Mark Ibanez, Sr. Consultant/Executive Media Coach
With more than 15 years as a media coach for business executives, professional and college athletes, and entertainment professionals, Mark leverages his 30+ years of interviewing, reporting, and anchoring. A dynamic, experienced journalist, Mark currently is news and sport anchor, sports reporter, and sports director of a major market television station.
---
Tom Kowalski, Sr. Consultant
Tom has 25+ years in the construction and heavy equipment rental industry, culminating in his role as president of SI Equipment and a member of Swinerton, Inc.'s executive team.
Tom engaged Leadership Dynamics, Inc. to assist him in the development and growth of his team and business. He learned firsthand how to improve performance and results by engaging/cascading strategic planning, deploying/leveraging the Predictive Index ® System, etc. His company became the leader in terms of financial results, employee satisfaction, and overall performance.
Tom now is passionate about helping other leaders employ tools, techniques, and predictive analytics to lift employee performance in the areas of leadership, sales, production, operations, and safety.
---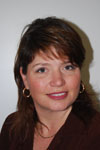 Danica Murphy, Managing Director, EMEA
Danica has 20 years of international consulting experience and anchors our European practice. Her expertise in leadership development, strategic planning, and executive coaching continue to be in great demand because she achieves measurable results. She joined Arthur Andersen directly from the University of California, Santa Barbara, and quickly became the top enterprise consultant in the Arthur Andersen practice.
---
Matthew C. Weisman, Consultant
Quality Improvement Practice
Matt's area of focus is healthcare and aviation quality improvement in safety and services. As an entrepreneur, he was responsible for innovations in safety and service in the business aviation industry.
He served on the Entrepreneurial Management faculty at Harvard Business School and as a Faculty Scholar for Management at Boston University School of Medicine and its Hartford Foundation Center for Excellence in Healthcare. He was also an advisor to the Visiting Nurses Association of Boston, the Alzheimer's Services of East Bay, the Merck Institute on Aging, and Jet Aviation U.S.A. He has a M.B.A from Harvard University and a J.D. from the University of Pennsylvania.
---
 Melody Silberstein, Sr. Consultant 
Melody has more than 25 years of experience as a Human Resources executive, responsible for aligning corporate and people strategy, building high performance cultures and creating exceptional employment brands. She brings demonstrated expertise in leadership development, executive coaching, developing values based organizations and managing acquisition integration.
She has worked in the financial services, high tech and engineering industry sectors. Melody has received a BS in Organizational Behavior from University of San Francisco.
---
Jacqueline "Jackie" Welch, Sr. Consultant
Extensive experience driving business results, growing revenues and exceeding field sales requirements for a Fortune 200 company for over 10 years. Strong Presentation skills delivering training, launching of new products and services, producing workshops, facilitating meetings and training workshops as a Certified Coach. (CPCC)
With more than 25 years of Leadership, Strategy and delivering results thru others, Jackie utilizes her extensive experience to assist companies achieve their goals. As a Client Delivery Manager with Xerox Corporation for over 25 years, working with key stakeholders to drive change within the organization, focus on the customer and delivery quality results within budget.
Education includes:
UCSC Silicon Valley Extension, Certification, Instructional Design and Delivery; CPCC, Training completed at CTI, Member Mt. Diablo ATD (Association Trainers & Developers); and Tennessee State University, Bachelor's degree, Marketing – Business Administration.