Executive Coaching is a Team Sport
How Bo and Mr. B made me a better leader and coach; and, how they can help you too!
By Nancy L. Clark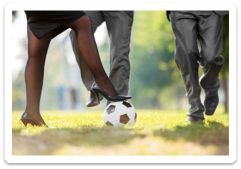 Several years ago, I had to deal with a difficult situation; Mr. B was not performing as I wanted or expected. He was failing and I was considering that I might need to let him go. It was a bit perplexing, since he clearly had the needed …
Intelligence
Education/Training
Knowledge
Values/Attitude
Interest
Physical/Emotional Health
… to do the job. But, for whatever reason, he was struggling and I was at my wit's end.
So, before "pulling the plug," I decided to call in an outside coach to help him. Considering that I do a lot of executive coaching, it was a bit embarrassing to have to call in someone else to deal with a behavioral problem. Despite that, I felt it was important to get an outside perspective and engage someone who was the best in the business. Given that I had invested a lot of time and money in Mr. B, I was hopeful that Bo, the coach, could "fix" him.
Fortunately, Bo was able to start working with Mr. B almost immediately. I shared with her the problems he was having. He would not get in the trailer and he would not come through the gate and down the high steps from the upper pasture. Oh, did I mention that Mr. B is an Arabian horse?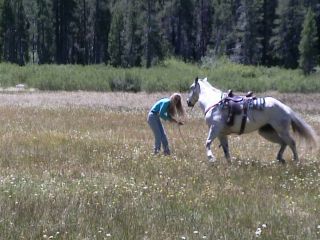 After working with him and giving him the right cues, Bo rebuilt his confidence and clearly conveyed to him what we wanted him to do.
It became crystal clear that I was the main contributor to the problem (his supervisor), not Mr. B. He could and wanted to do the right things; I simply wasn't communicating clearly and consistently with him. As a result, he lost his trust of me and became confused and insecure.
My "Mr. B situation" is not unlike what happens every day in the workplace. As a business leader, ask yourself:
How often do I give poor cues or directions and then blame the poor performance on the subordinate?
How frequently do I send mixed messages? (e.g., I want you to be strategic and innovative, but then I shoot down any new ideas)
Do the rewards and recognition align with the behaviors I want? (e.g., I want you to collaborate, but I will rank you against your peers)
Have I lost the trust of my team? Yet punish my subordinates for not trusting me?
As unintentional as it may be, it happens all too often in business.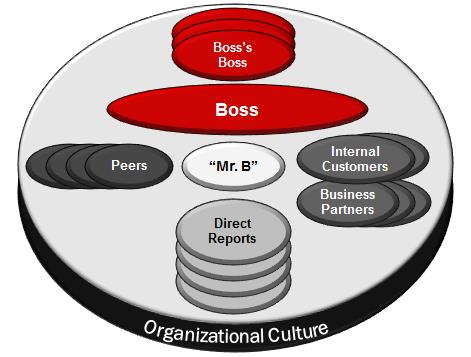 I have Mr. B and Bo to thank for helping me become a much more effective executive coach. We now focus on the whole causal system when coaching which results in amazing results. Consequently, over the last few years, we have experienced a surge in executive coaching requests. And, our requests are entirely from word-of-mouth since we neither actively market nor target coaching.
Since I actually prefer not to coach (I would rather work with an organization and its leaders to utilize tools and techniques to "up" their skills and EQ in order to prevent any costly "Mr. B situations" from happening in the first place).
We are offering to share our approach and process with you (please see "Special Webinar" below). It might just save you a lot of time, money and "heart burn."
SPECIAL WEBINAR: For those wanting to learn Leadership Dynamic's High-Impact Coaching approach and process, sign up for the free Leadership Dynamics Webinar:
Date: July 24, 2013
Time: 8:00 AM (PDT)
"Seats" are limited; first come, first serve basis
For more information, send email to:  info@leaders-inc.com, with subject "Webinar"
And read 18 Holes for Leadership by Nancy L. Clark; currently available at Amazon
Copyright ©2013, Leadership Dynamics, Inc. All rights reserved.
Our Mission: To help companies/organizations be healthy, profitable and great places for people to do great work.
Our Philosophy: Transfer the knowledge, tools, and capabilities to our clients so that they can grow and flourish.
Our Approach: Find and/or develop the best practices, tools, methodologies; conduct the due diligence; and help our clients integrate them successfully.